Sunday Morning – February 12, 2023
South Suburban Sports Complex – 4810 E County Line Rd, Highlands Ranch, CO 80126
Rink 1 (Must be registered to attend)
SHOWTIME 101 – (45 minutes) is an optional, free, on-ice seminar and a meet-and-greet event that all first-time show skaters are encouraged to attend. This is a great opportunity for your skater to experience a few of the skating elements we have in the show, meet fellow skaters, practice finale bows, and break the ice, so to speak! The event is led by one of our show choreographers and the groups are led by our older, seasoned skaters and group leaders. Parents will have an opportunity to ask our Show Committee members questions and we will take a group skater photo at the end.
7:00 am – 7:15 am – Check-in
7:15 am – 8:00 am – On Ice Clinic (Photos will be taken on ice during event)
7:30 am – 8:00 – Quick Q & A for parents in Rink Lobby with Committee members
8:00 am – 8:25 am – Drop off skater at photo room (Conference Room – upstairs at South Suburban Sports Complex)
Follow the rest of the schedule as listed on the Photo/Costume Day page HERE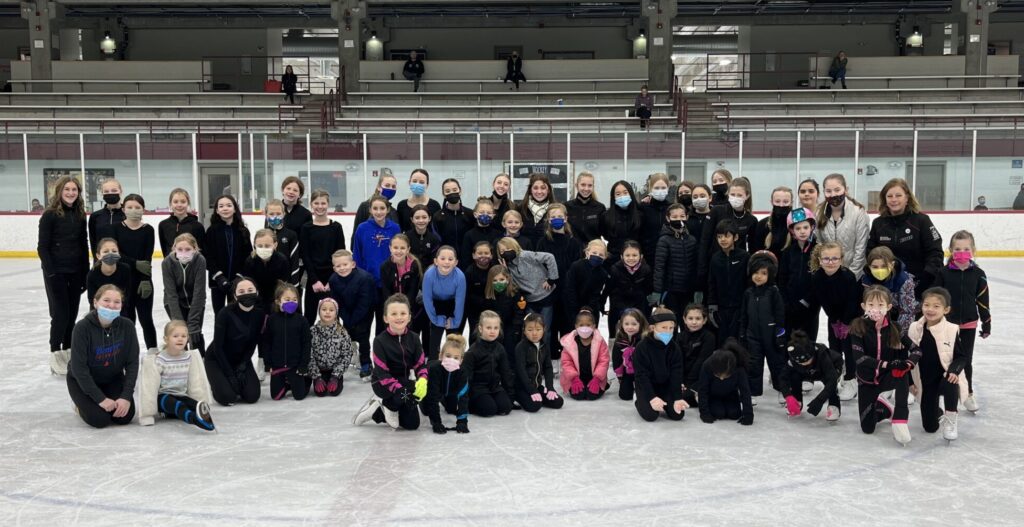 2023 Showtime 101 Registration
You are registering for Showtime 101, a FREE clinic offered to our new show cast members! The clinic is run by one of our show choreographers and the group leaders are some of our older, seasoned show veterans. Your skater will meet other skaters in their skating level, learn basic show skating elements (skating in a circle or a line) and finish with show bows! We will finish the clinic with a group photo.