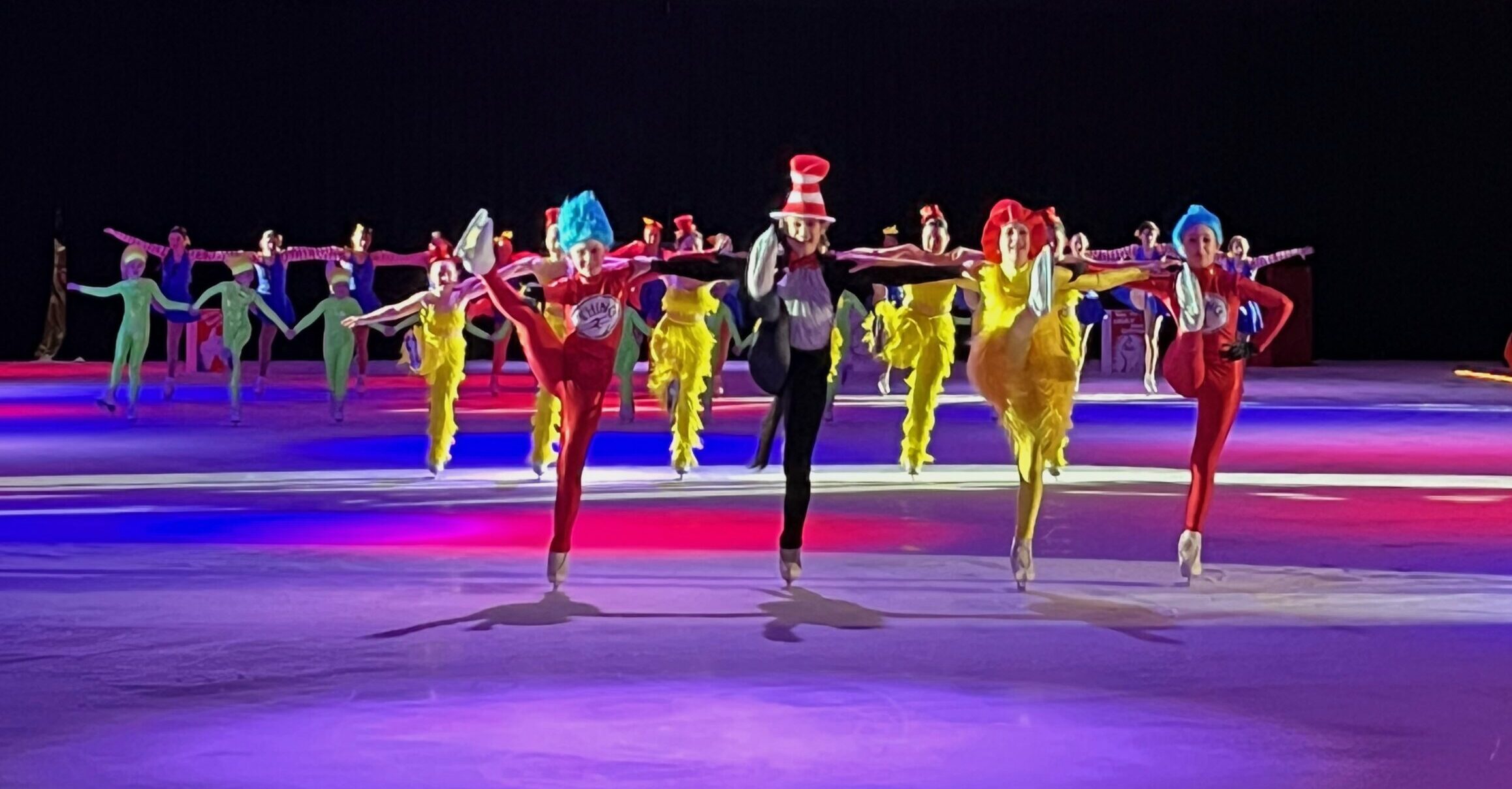 SUPPORT THE SKATERS IN OUR SHOW WITH A BUSINESS AD, A SHOW SPONSORSHIP, OR AN IN-KIND DONATION
Showtime on Ice is an annual ice show that has been a local tradition since 1973. The show is professionally choreographed and features approximately two hundred local skaters from all levels. It is one of the largest regional ice-skating productions in the country!
Each year we select a show theme that is brought to life with music, choreography, professional lighting, and the theatre of skating. We are excited to announce this year's production next month. Four shows will be held over three consecutive days, April 19-21, 2024.
A highlight of Showtime on Ice – always an audience favorite – is our guest skaters. The show has featured U.S. Figure Skating National Champions, U.S. National Team members, and even Olympians. The list of names over the years is quite impressive and includes recent guest skaters –Mirai Nagasu, Max Aaron, Adam Rippon, and Mariah Bell.
We need your support! Showtime on Ice is produced by the Denver Colorado Figure Skating Club; a recognized 501(c)(3) non-profit organization. Your financial/promotional commitment greatly supports the success and future of this Denver tradition. It also supports continued performance and skating opportunities for our local skaters, young and old. In fact, many of our Showtime on Ice alumni have moved onto careers in professional skating in groups such as Disney on Ice, Ice Capades, Stars on Ice, and other regional ice shows.
Contact
If you have any questions about business support, please contact Rebecca Winckler HERE
There are several ways to support us – through advertising in our show program, with a show sponsorship, or making an in-kind donation. We have several opportunities to choose from and all monies will go towards supporting our skaters.
Business Ads
Support our skaters and promote your business to our local community in our official Showtime on Ice show Program. Click HERE to see a PDF sample of a past program. Our program is approximately 52 pages and is printed on color, glossy paper.
---
---
Showtime on Ice Show Sponsorships
There are several sponsorship opportunities to choose from. Please click on the link below for a list of all of our offerings.
You can also submit your sponsor ads and digital logo files by clicking on the link below. We are grateful for your support and want to recognize your sponsorship on our website, social media, in our show program and on all show apparel. We want to make you proud!
---
In-Kind Donations
To donate any amount, please click on the link below. We appreciate your support and generosity!
---
---