Dear Showtime on Ice families!
Each year, several members of the Denver Colorado Figure Skating Club are chosen to head the preparation effort for the show. Below is the 2023 Showtime on Ice Committee: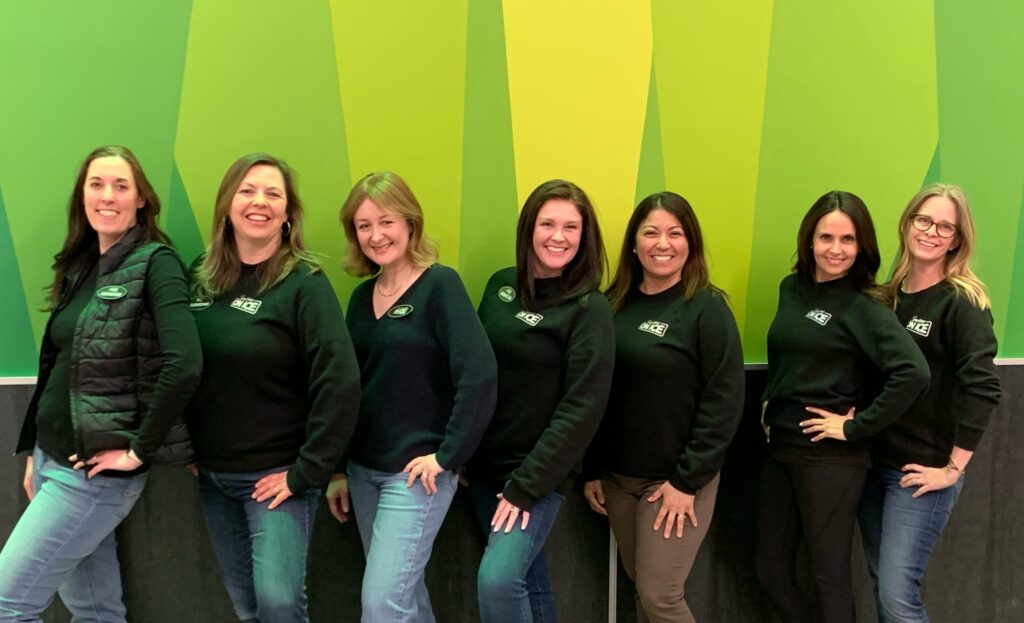 Jennifer Lemoine, Susannah McManus, Sophia Mayerhofer,* Rebecca Winckler, Claudia Kanive, Roxanne Corbett, and Melinda Swartz
*Note: Sophia Mayerhofer graduated from the Committee and Stacy Trombley (not pictured) joined our 2024 Committee
The Showtime on Ice Committee relies on the efforts of the sub-committee chairs as well as many skating parents who graciously volunteer their time to make Showtime on Ice a success each and every time! As a new family, we encourage you to get involved right away! We need your help!
As we begin to make preparations for our 2024 Production, we welcome all of your questions! For auditions, registration, volunteering, new family, and all general Showtime on Ice questions, click the button below. Please be patient and kind to our volunteers!
---
---
Please note that all new information regarding Showtime on Ice is sent via email and posted on social media, so we strongly encourage you to visit our HOME page and take a moment to sign up for the Showtime on Ice Newsletter and click the icons at the top of this page to follow us on Facebook and Instagram.