Support your skater with their very own skater ad in the program! We offer a variety of sizes and prices so there's something for every budget. This is a great way to wish your child good luck and congratulate them on all the hard work they put into the show!
Deadline to submit a skater ad is March 3rd
---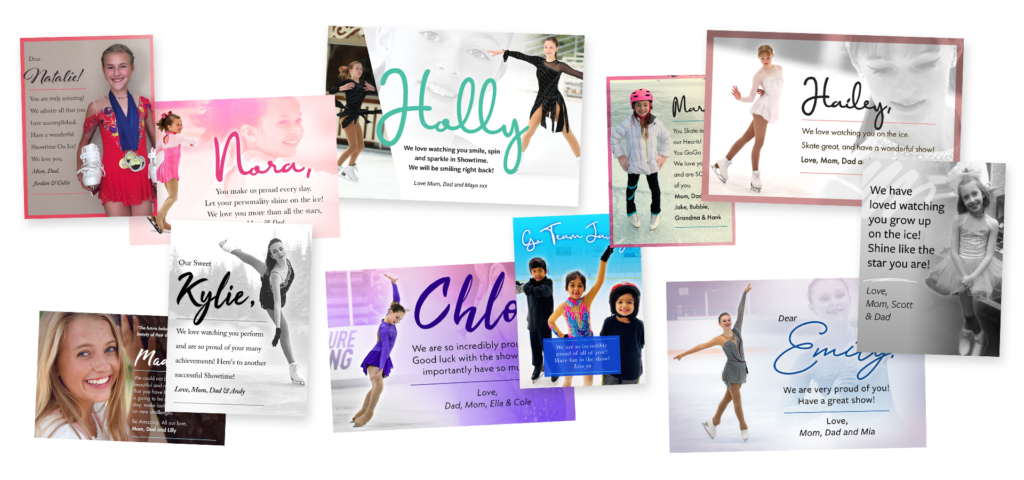 ---
You can submit your own ad or we can create one similar to the ads above. Just upload your image(s) and your text and we'll take it from there! 2 image limit per ad. There is an extra $5 charge for each additional image for a maximum of 10 per single ad.
**Images are not required – you may place a text-only ad.
Please contact Melinda Swartz HERE or Designer Rodrigo Sanchez HERE with questions.
---
Full Page Color – $250
Full Page B&W – $175
1/2 Page Color – $150
1/2 Page B&W – $100
1/4 Page Color – $75
1/4 Page B&W – $50
Business Card Color – $45
---